Some good news for the kickoff of CineEurope 2023 for Cinema Exhibitors – and Laser Illuminated Projectors are there.
Lead post from Digital Cinema Report…
Weekly Digest – June 19, 2023
A summary of last week's top stories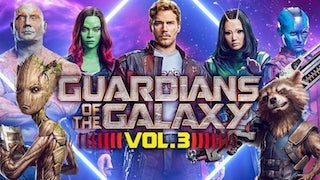 International Box Office Surges in May

In May, and for the first time since January 2020, the international market (excluding China) reached the same box office level as the comparable month in 2017-2019 on average, according to a report released by the London-based analytics firm Gower Street. The international box office (excluding China), reached $1.54 billion in May, just shy of the pre-pandemic average at today's exchange rates. Globally the third part of Guardians of the Galaxy achieved the highest box office in May with around $750 million. Only once since the start of the pandemic had the international box office previously achieved even a single-digit deficit compared to the average of 2017-2019 – in June 2022 with -4 percent. This is a major milestone in the recovery process. The global box office reached $2.8 billion in May, following April's $2.9 billion. It's the first time since the beginning of 2020 that two consecutive months have delivered over $2.8 billion. Last summer June ($2.7 billion) and July ($3.2 billion) delivered above $2.7 billion in back-to-back months. https://rb.gy/21puj
It looks like the content pipeline is full and people are back in theaters everywhere. Box Office Revenue is Back!