Leader Level Members

Appotronics CO., LTD.: Appotronics Corporation, founded in 2006. With its vigorous pursuit of innovation and disruptive technologies, the company has invented the ALPD® laser phosphor display technology in 2007. In the 10 years hereafter, Appotronics has continuously improved the ALPD® technology and has established its realm of intellectual property with more than 1500 patents worldwide. The ALPD technology is a major breakthrough over the limitations of light sources like LED. It has also overcome the technology bottleneck of traditional RGB laser including cost, efficiency and reliability. It is the first industrialized laser display technology in the world. Based on its world-leading ALPD® technology, Appotronics has developed a series of products which have had profound influence over the display industry. In 2013, the world's first 100 inch laser TV developed by the company has won the CES 'Product of the Future' prize. In 2014, the world's first 20,000lm DCI certified laser cinema projector has been used in the premiere of the film 'Transformers: Age of Extinction'. Appotronics has been trying to apply its idea of innovation into more and more applications in the display industry through its world-leading ALPD® technology. At Appotronics we believe that technologies can change people's life. And we are trying to achieve our ambition to bring to new way of life to people with our passion of and spirit in innovation. New Light, New Life.
Barco Enabling bright outcomes
Imagine a way to see, sense, and share the intangible. It's what happens when big data becomes knowledge. When images become insight. And when experiences come to life. That's what Barco is all about. In a world where data and rich content are expanding exponentially, we empower you with impressive visualization and innovative collaboration solutions to help you make meaningful connections. For us, it's you – the customer – that counts. We help you achieve your goals, whether it's protecting the health and safety of millions, creating magical moments, or supporting people to work smarter together. We help you get the most out of what you do every day. So together, we create brighter outcomes, around the world. In 2019, we realized sales of 1.083 billion euro. We have a team of 3,600 employees, located in 90 countries, whose passion for technology is captured in 400 granted patents. Barco technology is used throughout the world, including in operations centers of power & utilities, security & surveillance, command & control, healthcare, critical facilities & data centers, museums, theme parks and smart cities.
For more information, visit us on www.barco.com, follow us on Twitter (@Barco), LinkedIn (Barco), YouTube (BarcoTV), or like us on Facebook (Barco).
Christie: Christie, a global visual technologies company, offers diverse solutions for business, entertainment, and industry. With expertise in film projection since 1929 and professional projection systems since 1979, we've established a reputation as the world's single source manufacturer of a variety of display technologies and solutions for cinema, large audience environments, control rooms, business presentations, training facilities, 3D and virtual reality, simulation, education, media and government. As a market leader, Christie has installed over 100,000 projection solutions worldwide.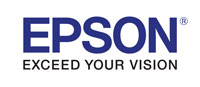 Epson: Epson is a global technology leader dedicated to connecting people, things and information with its original efficient, compact and precision technologies. With a lineup that ranges from 3LCD projectors and smart glasses to inkjet printers, digital printing systems, sensing systems and industrial roots, the company is focused on driving innovations and exceeding customer expectations. Led by the Japan-based Seiko Epson Corporation, the Epson Group comprises more than 91 companies around the globe and is the world's largest project manufacturer.

Panasonic Connect Co., Ltd.: Panasonic Corporation is a worldwide manufacturer of electronic products which are marketed and distributed on a global scale. There are currently more than 556 consolidated companies and 66 companies which are reflected by the equity method worldwide.

NEC Display Solutions of America, Inc.: NEC Display Solutions designs, produces, and delivers leading-edge visual display technology for a wide variety of markets. We specialize in desktop and large-screen LCD displays, and a diverse lme wrine of projectors for customers who demand the most high-quality, reliable display solutions to meet their needs.
Sony Corporation is the company responsible for the Sony Group's Electronics Products and Solutions business Electronics Products & Solutions (Home Entertainment & Sound /Imaging Products & Solutions/Mobile Communications and All Other businesses)
Texas Instruments: TI DLP® technology is an industry leader in display and advanced light control solutions.
Participant Level Member
Clay Paky – professional lighting: Claypaky, part of the OSRAM group, is a world level reference brand in the sector of professional lighting systems. The wide range of Claypaky products includes moving body and moving mirror projectors, color-changers, followspots, projectors for architectural lighting and various lighting effects.


Dolby revolutionizes the science of sight and sound through our innovative research and engineering, empowering creatives to elevate their stories, and offers fans unforgettable experiences in Dolby.
A digital imaging pioneer and industry leader, Digital Projection manufactures an extensive and expanding line of ultra high-performance 3-chip and single-chip DLP® projection systems. Multiple company accolades include two Emmy® Awards for Outstanding Achievement in Engineering Development by the Academy of Television Arts and Sciences.
Digital Projection is one of the pioneers of Laser projection technology having released the first 3-Chip DLP laser Phosphor projector in 2013 which signalled the transition to a full solid-state line-up of projectors. 2020 saw the launch of the Satellite Module Laser System (MLS) that offers a small number of simple building blocks that allow users to address a wide range of applications, from single projector installs to complex, multi-channel domes, caves and simulators. Where RGB laser illumination used to be the preserve of only very high-end applications, the Digital Projection Satellite MLS system will make this technology accessible to the wider AV market, at a cost-effective price point.
Digital Projection have a wealth of experience helping their partners produce awe-inspiring imaging experiences. They bring that knowledge to bear on their own process, ensuring every element is focused on partners' needs, from research through product development to sales and support.
Observer Level Members
Cinemeccanica s.p.a: Cinemeccanica is a manufacturer and integrator company operating worldwide in the cinema business since 1920. Experience ans spirit of innovation are driving the company toward new projection technologies.

Through continuous creation of innovative key materials & devices in the fields of light & energy, Nichia will add a new value to life & contribute to society.